Kids Love Nutcrackers and Nutcracker Lady loves kids.... so put the two together and you have this fascinating website. It is designed for young ones to learn about nutcrackers.. how they are made, where they are made, and just what materials are used. All children recognize the wooden toy soldier nutcrackers displayed at Christmas time, but this is only one segment in the history of nutcrackers!
Nuts have been part of the diets of humans for thousands of years, and the instruments they have used to open the shells make a fascinating study. There is no other tool or collectible which utilizes so many materials and designs. Yes, the history of the nutcracker is a wondrous display of the creativity of man.
We hope parents and teachers will use this site to introduce students to this fascinating world of nutcrackers.
---
"YES, KIDS LOVE NUTCRACKERS"
It may be a soldier, it may be a king but kids love nutcrackers
It may be a pilot, it may be a queen but kids love nutcrackers
It may be a shepherd, a clown or a cook
It may be a painter, or mean Captain Hook
It may be a rabbit, a mouse or a bear, kids just love nutcrackers
It may be a teacher, it may be Saint Nick, but kids love nutcrackers
It may be a cowboy, it may be a dwarf, but kids love nutcrackers
It may be from Scotland or Russia or France
It may be the Spaniard who just loves to dance
It may be the Wizard, the Tinman or Lion, kids just love nutcrackers
Author: Arlene Wagner, The Nutcracker Lady
2nd Annual Nutcracker Making Contest Coming Up!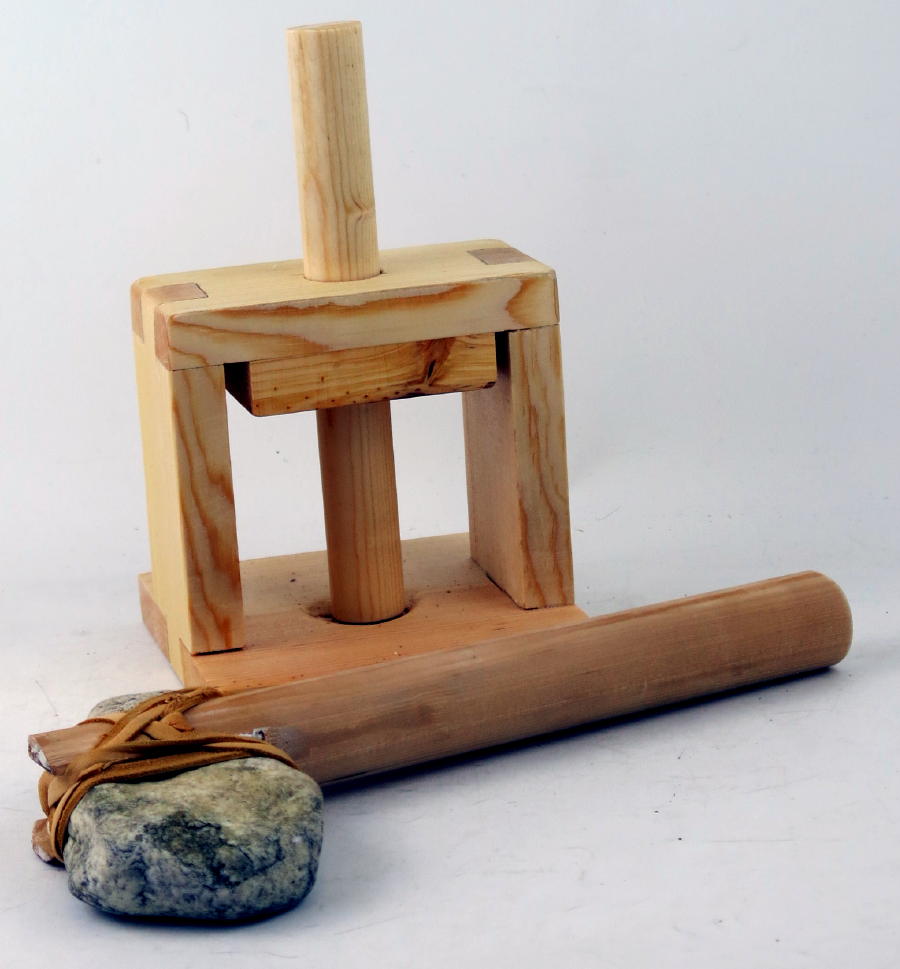 July 7th, 2018
This one is called the Rock Hammer and it was designed by 10 year old Olyn, a 4th Grader, and it took First Place in 2017. So why don't you enter your nutcracker in our contest to be judged on Nutcracker Day, July 7, 2018?
There will be three age categories.
Remember, it has to be your design and work, and it must be able to crack a hazelnut for the judges. CLICK HERE FOR MORE INFORMATION
Young Nutcracker Enthusiasts in China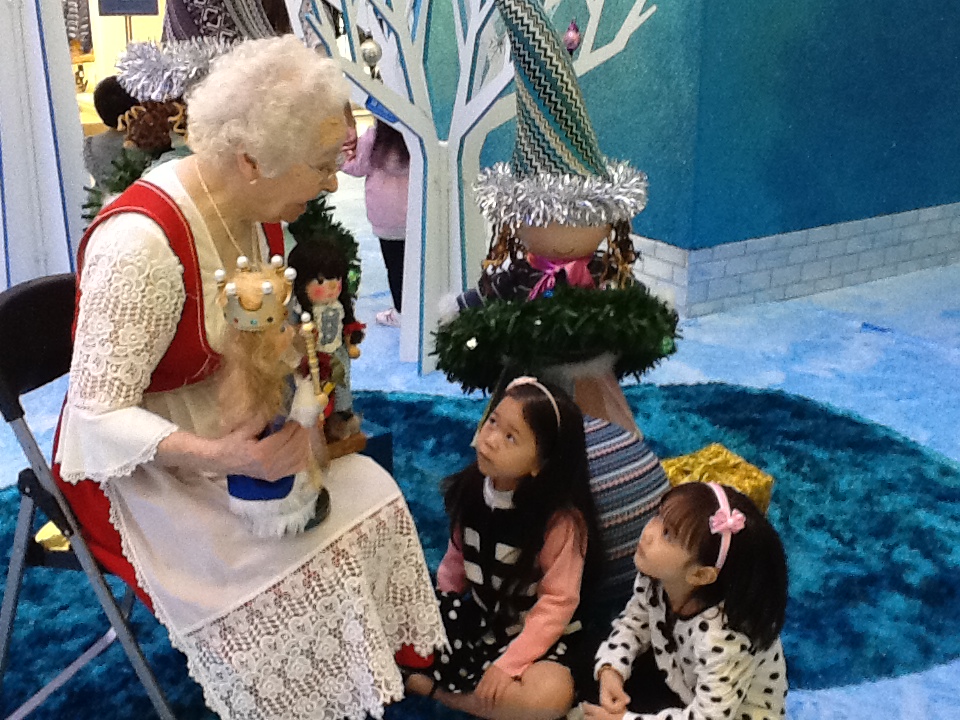 It's a world-wide love for the nutcracker!
Kids from all over the world love nutcrackers.
These two girls are listening carefully as the Nutcracker Lady tells them all about Nutcrackers when she was visiting China in 2015.
This website is sponsored by:
Leavenworth Nutcracker Museum
735 Front Street, Leavenworth, WA 98826
509.548.4573
Be sure to visit our sister websites.
www.nutcrackerday.com www.nutcrackermuseum.com
| | |
| --- | --- |
| Also find us on Facebook: | |